Not so long ago, The Loft was an unassuming, derelict outbuilding on a quiet street in Hayfield. Historically, it was probably used for storage or stabling, given its proximity to the packhorse route that ran through the village. We had discovered a rare hidden gem.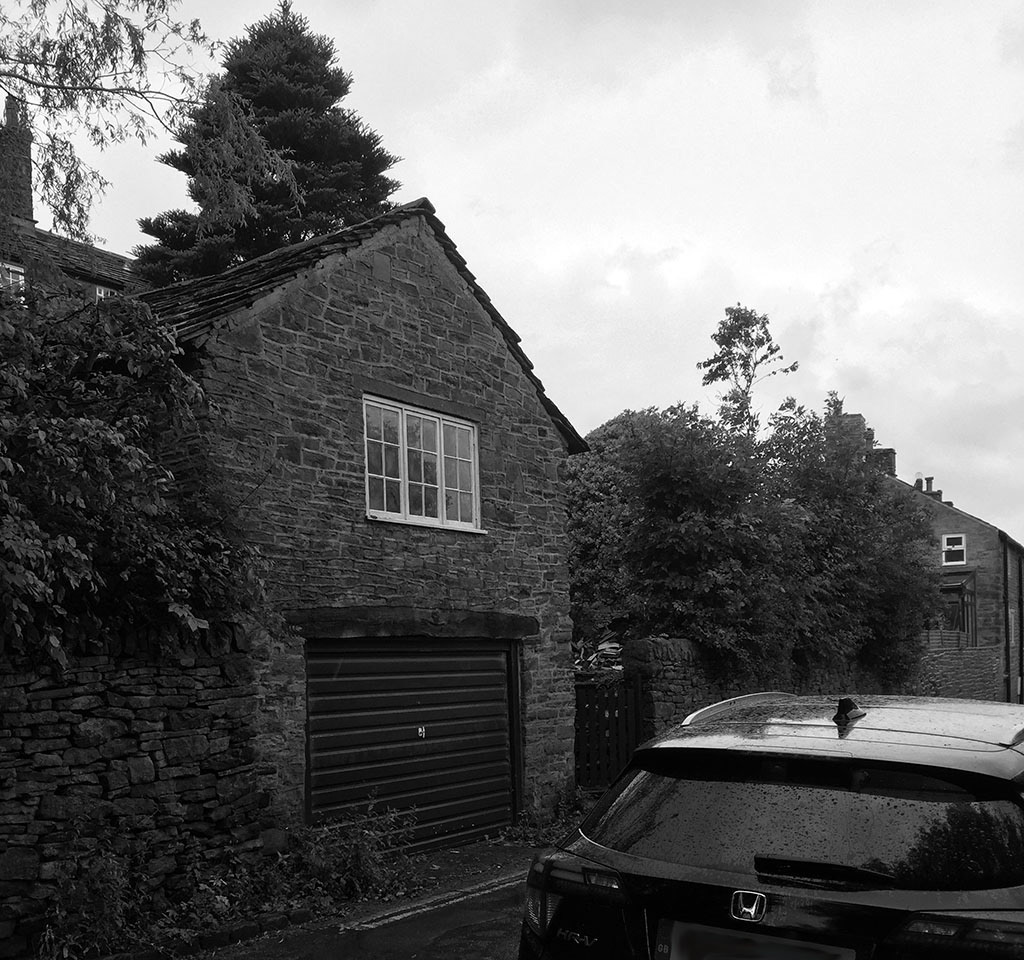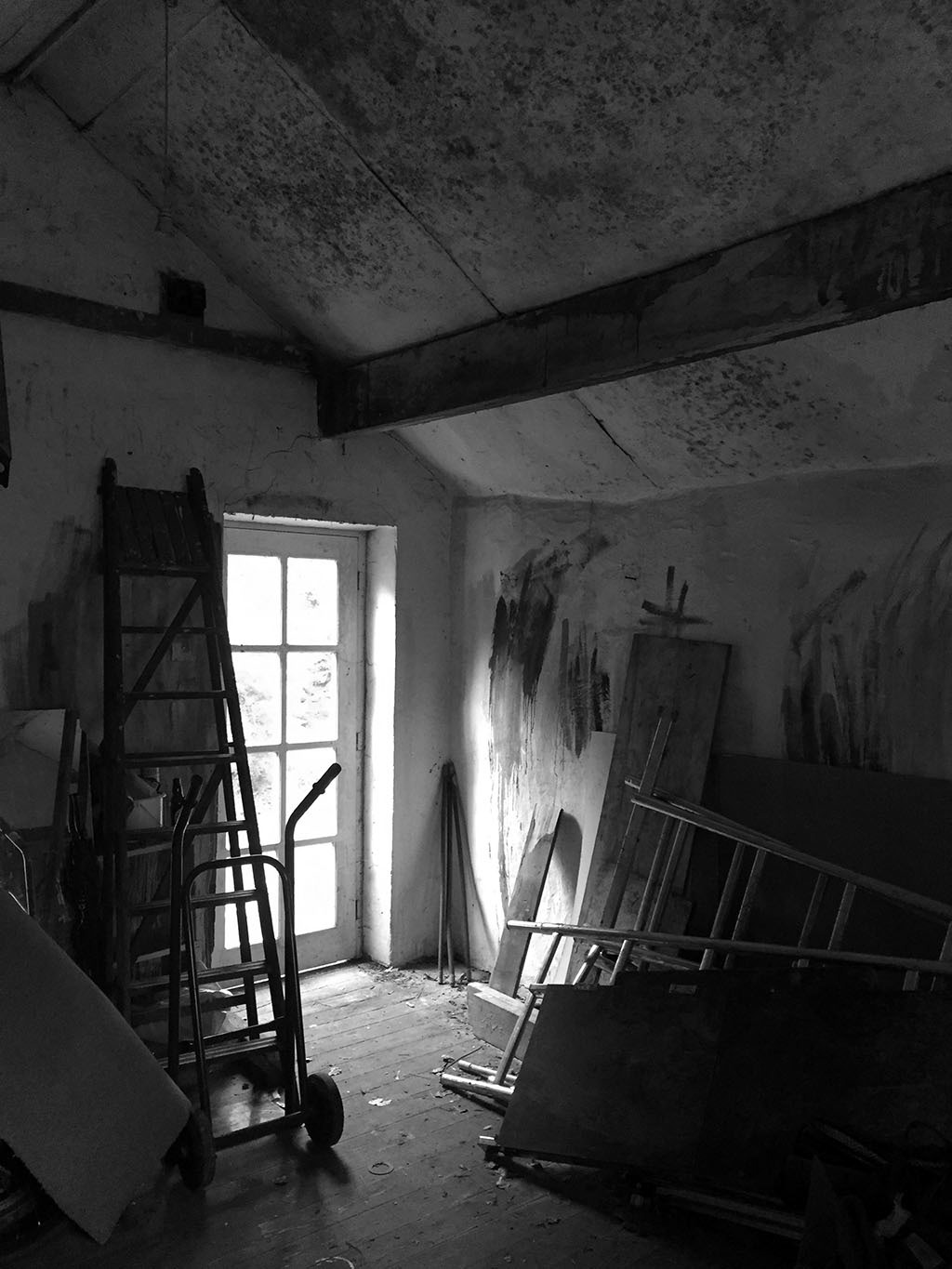 When we discovered The Loft, we put together a plan to redevelop the building. We wanted to establish a place to work and create in this beautiful location.
The new space is designed to respect the historic setting and bones of the structure whilst providing a bright, comfortable space that can be used creatively.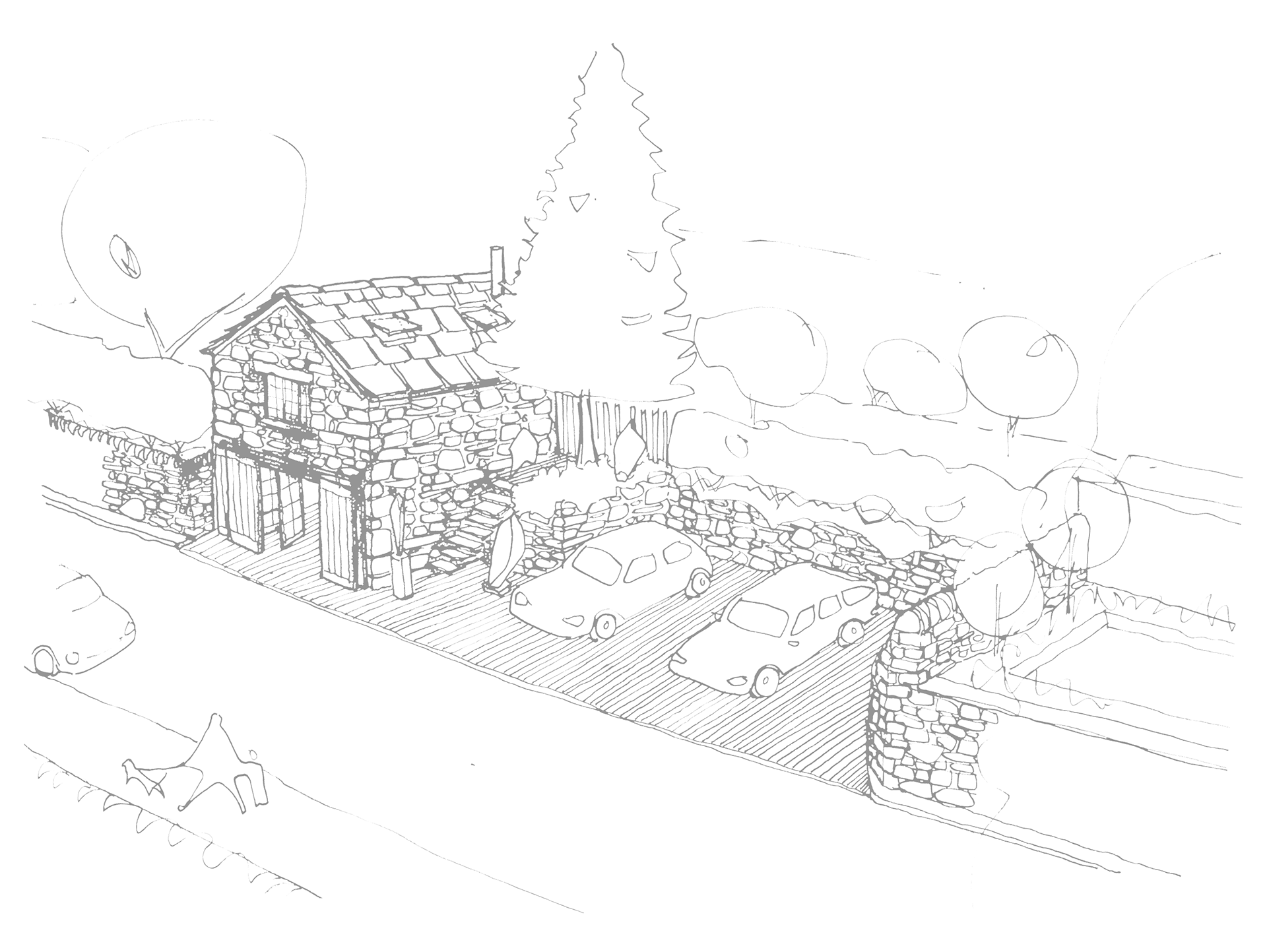 The original stone slate roof has been stripped and reinstated with new timbers, membrane, and insulation. The walls have been reinforced, tanked, insulated, and repointed. New floors were installed to take greater loads. We have underfloor heating on the ground floor and a stove to heat the studio when needed.  Internally, walls are clad in waxed, birch-faced ply to soften the light and sound in the space. We selected furniture that can be reconfigured or removed to accommodate a variety of uses. Most importantly, thanks to large sliding glass doors, the views of our stunning surroundings take centre stage.
Externally, cor-ten steps contrast with reclaimed, stone-faced retaining walls. The rich, red tone complements the beech hedges. The top step is local gritstone that has been hand-tooled with a pattern that references the Frasers Balsam fir tree you pass as you enter the garden. The new parking area for the house uses reclaimed gritstone cobbles between which rainwater soaks away naturally and sustainably.
In the sculpture workshop at first floor, rooflights have been added and windows and doors replaced to allow the space to be flooded with natural daylight. The walls are well insulated and lined with plywood to help soften the sound of the stone carving.
The refurbishment was part-funded by the European Agricultural Fund for Rural Development.